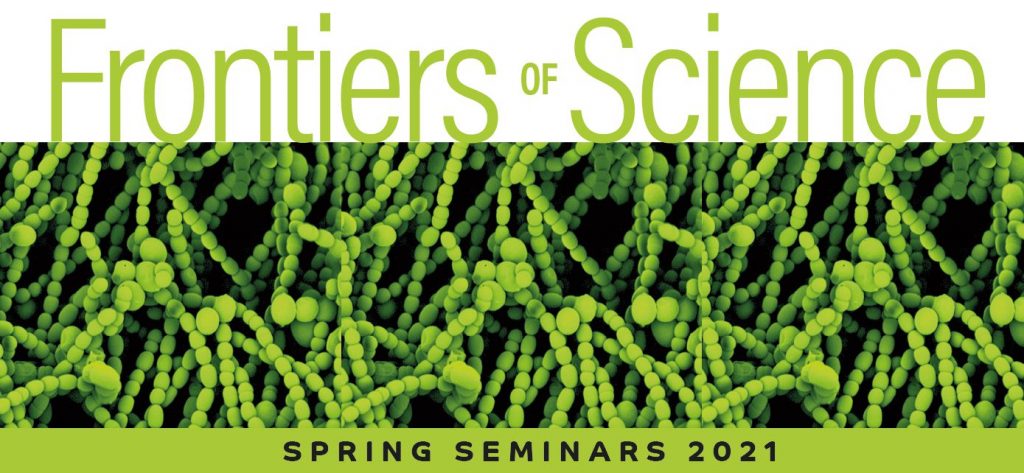 Programme
The Frontiers of Science eTALK seminar program for spring 2021 is being wrapped up at the moment. If you are inviting a speaker here are the available slots and updated list of confirmed speakers.
.
11.2.2021
25.2.2021
.
March 11th
online at 18:00
Dr. Vishva M. Dixit, Genentech Inc., US
Why so many ways to die?
host: Annika Meinander (annika.meinander@abo.fi)
.
March 25th
online at 15:00
Prof. Thomas Look, Harvard Medical School and Dana-Farber Cancer Institute, Boston, US
Allosteric activators of protein phosphatase 2A display broad antitumor activity
host: Jukka Westermarck (jukka.westermarck@utu.fi)
.
April 8th
online at 12:00
Prof. Didier Picard, University of Geneva, Switzerland
The molecular chaperone Hsp90: probing its functions with drugs and gene deletions
host: Outi Salo-Ahen (outi.salo-ahen@abo.fi)
.
22.4.2021
.
May 6th
online at 12:00
Prof. Xavier Trepat, Institute for Bioengineering of Catalonia, Barcelona, Spain
Mechanobiology of intestinal organoids
host: Diana Toivola (diana.toivola@abo.fi)
.
20.5.2021