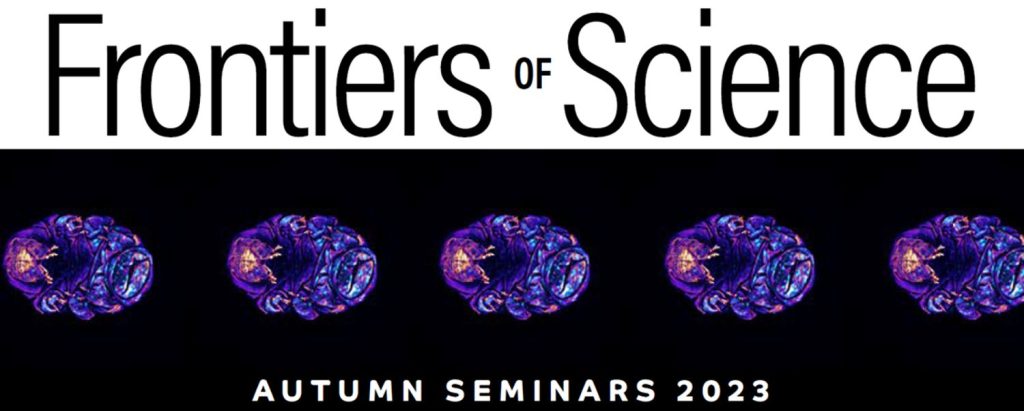 .
All seminars are on Thursdays at 12:00 in BioCity Presidentti Auditorium.
Coffee and sandwich served at 11:45, first come first served!
Student, remember to print out the seminar diary:
https://seafile.utu.fi/d/44a70f80ac1e46a9ad0a/
You can download and save all the autumn seminars to your calendar from here:
https://seafile.utu.fi/d/44a70f80ac1e46a9ad0a/
.
.
September 28th
Prof. Robert J. Woods, the University of Georgia, USA
Applying computational simulations in the design of carbohydrate-binding proteins
Host: Tiina Salminen (tiina.salminen@abo.fi)
.
October 26th
Prof. Alpha Yap, University of Queensland, Australia
Mechanical communication and epithelial homeostasis
Host: Guillaume Jacquemet (guillaume.jacquemet@abo.fi)
.
November 2nd
Prof. Francesc Villarroya, University of Barcelona, Spain
Advancing the knowledge on the secretory role of brown adipose tissue: new actors, new actions
Host: Pia Rantakari (piaranta@utu.fi)
.
November 9th
Academician Merja Penttilä, VTT Technical Research Centre of Finland Ltd
Biosynthetic materials
Host: Eva-Mari Aro (evaaro@utu.fi)
.
November 23rd
Prof. Olivier de Wever, Cancer Research Institute Ghent, University of Ghent, Belgium
Exploring patient-derived models to advance personalized oncological care
Host: Jyrki Heino (jyrki.heino@utu.fi)
.
November 30th
Prof. Roberta Croce, Vrije Universiteit Amsterdam, Netherlands
Breaking the red limit: driving oxygenic photosynthesis with far-red light
Host: Yagut Allahverdiyeva-Rinne (allahve@utu.fi)
.
December 14th
MD Tuomas Tammela, Sloan Kettering Institute; Memorial Sloan Kettering Cancer Center, US
Functional interrogation of intra-tumoral heterogeneity
Host: Klaus Elenius (klaele@utu.fi)
.
.
Follow us in Twitter @BioCityTurku and order our newsletter from biocityturku@biocsience.fi